Yalelo anounces US$9.5mn expansion for aquaculture
Posted on : Monday , 30th November 2015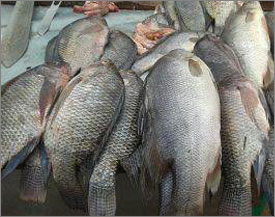 Zambia-based fishing company Yalelo Limited is investing US$9.5mn to increase tilapia production at its cage fish farming operations in Siavonga
Bryan McCoy, Yalelo's CEO, explained that the expansion programme will increase the company's annual fish production from 7,000 tonnes to 30,000 tonnes in the next five years. He also said that the investment will create an additional 150 specialist full-time jobs and employ another 100 non-skilled staff.
"Yalelo is extremely proud to be investing further into local production capacity. Zambia has the resources to be the leader in regional fish production, and Yalelo is ready to anchor Siavonga's emergence as the aquaculture capital of sub-Saharan Africa," said McCoy.
Fisho Mwale, director at Yalelo, said that the decision to increase production had been reinforced by the national push given to the development of the aquaculture sector, such as the creation of the new Ministry of Livestock and Fisheries as well as the growing momentum behind the Aquaculture Development Association of Zambia.
Mwale also said that the company had adhered to good practices and environmental standards in the initial stages of development of the expansion programme.
Yalelo is also continuing the development of a specialty aquafeeds mill which will complement the growing offerings from existing suppliers, he said.
Source : www.africanfarming.net