Restaurant operator Tamarind to open a four star hotel
Posted on : Monday , 20th July 2015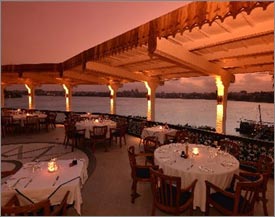 Restaurant operator, Tamarind Group, is to open a four star hotel next year in Nairobi.
The firm, which owns Carnivore Restaurant in Nairobi said it will open a 162-room hotel at the Carnivore grounds in the second half of 2016 targeting business and leisure travellers.
"The Tamarind Tree Hotel will be a modern concept hotel, imbued with an African flavour which will incorporate innovative features to suit the needs of the business and leisure traveller," the restaurant operator said.
Kenya's hotel scene continues to attract local and foreign investors seeking to tap into a growing class of business and leisure travel in the country.
Radisson Blu, which is owned by Carlson Rezidor, one of the world's largest hotel chain, also plans to open doors to the public in the second half of 2016.
The hotel is located in Nairobi's Upper Hill business district and will feature 271-rooms.
Source : www.nation.co.ke