EFI Acquires Print Software Provider
Posted on : Thursday , 5th November 2015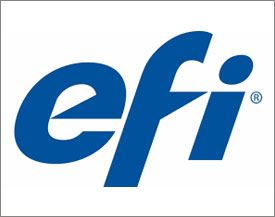 EFI's latest acquisition of privately held print software provider, Shuttleworth Business Systems Ltd, reinforces EFI's position in the UK MIS market.
While financial terms of the acquisition were not disclosed, it is not expected to be material to EFI's Q4 or full year 2015 results.
EFI is the global market leader of innovative end-to-end certified business and production workflow software to the commercial print, publishing, and packaging industries. The addition of Shuttleworth will further extend EFI's leadership in the UK market.
'We are excited to welcome Shuttleworth customers and employees into the EFI family,' said Gabriel Matsliach, Senior Vice President and General Manager, EFI Productivity Software. 'We intend to continue to meet and exceed the needs of Shuttleworth's existing client base with the same enthusiasm that Shuttleworth has for the many years they've been in business, while offering those customers access to the full portfolio of EFI products and enabling them to implement complete, end-to-end, business and production workflows that drive efficiency and profitability.'
'We are very excited to join the EFI family and are confident in the additional value they can bring to our customers,' said Andy King, Joint Managing Director, Shuttleworth. 'EFI has the technology, skill and reach that will enable Shuttleworth customers continued growth and success for years to come.'
Source : www.africaprint.com