Rhodes Food acquires Alibaba Foods
Posted on : Monday , 2nd November 2015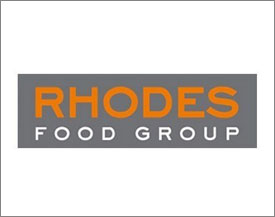 South African food maker Rhodes Food Group Holdings has announced the acquisition of halal bakery group Alibaba Foods for ZAR42m (US$3.1m).
Alibaba is based in Cape Town, South Africa, and makes a range of halal food products, including samoosas, pies and rooties. These products are sold to "all major" South African food retailers, forecourt bakery outlets and independent traders, Rhodes said.
Alibaba generated EBITDA for the financial year ended 28 February 2015 of ZAR6.17m on revenue of ZAR48.2m.
Rhodes said that the deal represented an "attractive investment opportunity" that is aligned with its strategy of expanding the business through "value accretive acquisitions".
"This acquisition will further strengthen Rhodes Food's position in the bakery and snacking category, particularly in the convenience channel. Alibaba will complement the group's existing pies and pastries business, and its newly acquired confectionery business from General Mills South Africa," the company said.
The deal remains subject to a number of conditions, including the completion of due diligence and shareholder approval.
Source : www.just-food.com