AB InBev to acquire South Africa's SABMiller for $104B in largest beer industry takeover ever
Posted on : Tuesday , 13th October 2015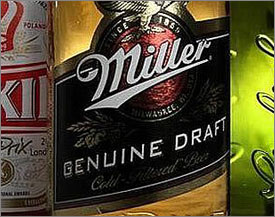 The world's two biggest beer producers are set to merge after SABMiller accepted an increased takeover offer from rival Anheuser-Busch InBev.
SABMiller said it had agreed "in principle" a £44-a-share offer, after four previous attempts from AB InBev.
AB InBev's brands include Budweiser, Stella Artois and Corona, while SABMiller produces Peroni and Grolsch.
If the deal, worth about £70bn, goes ahead, the newly-created firm will make about 30% of the world's beer.
SABMiller has a workforce of close to 70,000 people in more than 80 countries, and global annual sales of more than $26bn. AB InBev has a workforce of 155,000 and global revenues of more than $47bn.
Source : www.africanbusinesscentral.com