Kellogg acquires Egypt's largest cereal producer
Posted on : Tuesday , 29th September 2015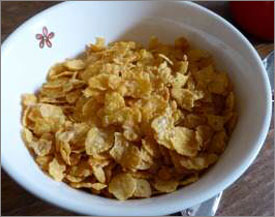 Kellogg Company (Kellogg) has acquired Egypt's largest cereal producing company, Mass Food Group, for about US$50mn
The acquisition is a part of Kellogg's growth strategy for emerging markets. Calling Mass Food Group an excellent strategic fit for Kellogg, Chris Hood, president of Kellogg Europe, said, "The combination of Mass Food Group's manufacturing capabilities, established local brands, and sales and distribution infrastructure, coupled with Kellogg's product innovation, international sales knowledge, iconic brands and marketing expertise, will help unlock the growth potential of the cereal category in the key markets of Egypt and North Africa."
Other than the payment of US$50mn, the American food giant will also repay the debts that are on the books of Mass Food Group. The Egyptian company's chairman, Alaa al-Bahey said that the future management of the company, which was a family business till now, will involve the Bahey family.
Speaking about how the company will benefit from its association with Kellogg, Tamer El Bahay, V-P of Mass Food Group, said, "With their know-how and expertise, we can emerge stronger together with a combined portfolio of brands to excite our consumers."
Mass Food Group began as a family business in 1996 and has grown into an US$18mn business, in terms of sales. The company has more than 600 employees and exports its products to more than 30 markets in Europe, East Asia and Africa.
Earlier this year, Kellogg had acquired another Egyptian company, Bisco Misr, which manufactures packaged biscuits. Kellogg had recently entered a joint venture with Tolaram Africa to develop snacks and breakfast foods for the West African market, as well as noodles across Africa.
"Today's announcement builds upon significant progress against our emerging market growth strategy announced earlier this year," said John Bryant, CEO of Kellogg Company.
Source : www.africanfarming.net