Fanisi Capital invests US$6mn in Tanzanian agribusiness
Posted on : Tuesday , 14th July 2015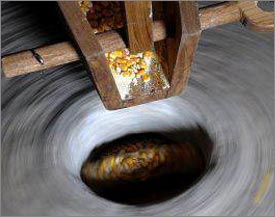 Private equity firm Fanisi Capital has announced that it had bought a minority stake in a Tanzanian agro-processing company for US$6mn, expanding its footprint in the region
The Kenya-based firm is focussed on East Africa's fast-growing economies. Its announcement said it had acquired a significant minority stake in Kijenge Animal Products Limited (Kijenge), a mid-sized maize flour milling, animal feed milling and poultry production firm based in the northern Tanzanian town of Arusha.
"This deal marks our first transaction in Tanzania and is in line with our sectoral focus areas of agribusiness in the East African region," said Tony Wainaina, managing partner at Fanisi Capital.
The agribusiness company is planning its next growth phase that will see it grow and diversify its revenues by upgrading its current production infrastructure and introducing new production lines.
Commenting on the transaction, Kijenge's chairman, Andrew Mollel, said, "This partnership provides us with growth capital which will enable us to diversify our product offering and further support our customers' needs."
Fanisi Capital has a US$50mn fund which is backed by the International Finance Corporation, Norfund, Proparco, Finfund, Soros Economic Development Fund and Ludin of Canada.
The private equity firm has also invested in a meat processor in Kenya and a grain handling business in Rwanda. It has interests in five other companies in different sectors across the region.
Source : www.africanfarming.net