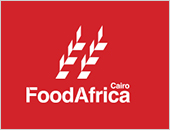 Food Africa is the continent's largest International Trade Exhibition specialized in the Food and Agro industries. The exhibition, combining an innovative format of showcasing, networking, and matchmaking, is a unique platform to access the Egyptian ....
Read more »
From : Monday , 9th December 2019
To: Wednesday , 11th December 2019
Venue : Egypt International Exhibition
City : New Cairo
Country :Egypt
Contact :
Tel :+20 2 253 78949
Fax :+20 10 0107 3013
Email Address :info@ifpegypt.com
Website :http://www.foodafrica-expo.com/
Send Inquiry To This Exhibition: HERE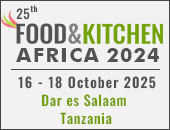 The 23rd FOODAGRO 2020 - International Trade Exhibition on Food, Hotel & Kitchen is the largest trade event held annually in Tanzania, concurrently held with East Africa Trade Exhibition (EAITE). The exhibition attracts exhibitors from more than 20 c ....
Read more »
From : Thursday , 1st April 2021
To: Saturday , 3rd April 2021
Venue : Mlimani Conference Center
City : Dar-es-Salaam
Country :Tanzania
Contact :
Tel :+971-4-3721421
Fax :+971-4-3721422
Email Address :feedback@expogr.com
Website :www.expogr.com/tanzania/foodexpo/
Send Inquiry To This Exhibition: HERE