Mansa Sugar plans sugar factory in Zambia for US$6.6mn
Posted on : Wednesday , 16th December 2015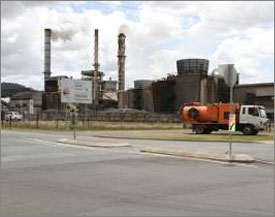 Mansa Sugar Limited is planning a sugar plantation and processing factory in Chembe, Zambia for around US$6.63mn
The factory is expected to process around 500,000 tonnes of sugarcane per annum and produce 44,380 tonnes of white mill sugar.
An environment impact assessment (EIA) report submitted by Mansa Sugar has stated that the project site will be located in the Chembe economic zone and spread across 2,500 hectares.
Production will span three phases - phase one will involve research, design estimations as well as setting up basic amenities, over a six-month period. Under phase two, land development, civil construction and factory establishment, along with a few trials will be done over an 18-month period. The third phase is expected to take around two years and involve the entire area development on a full scale of operations.
For the operations, water will be sourced from the Luwo, Lwele and Luapala rivers. Officials have estimated the project lifespan to be about 30 years.
Source : www.africanfarming.net