Oceana Group investing US$13mn in Angola and Namibia
Posted on : Tuesday , 20th October 2015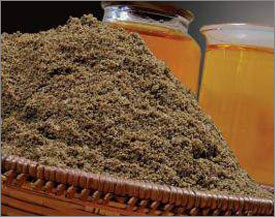 South Africa-based Oceana Group (Oceana) has revealed plans to invest US$13mn in two new facilities in Angola and Namibia
Speaking at a recent marine industry event, the company's CEO, Francois Kuttel, had said that the company is going to upgrade its existing operations in Namibia. Oceana will replace its fishmeal production facility in the country that will increase its production capacity by 2,000 tonnes. "We are putting a new fishmeal plant in our cannery in Namibia with better technology and better quality. It will deal with trimmings from our canning operations," Kuttel said. The new plant is expected to be operational by September 2016.
Kuttel revealed the company's Angola plans to Undercurrent News. "We are busy commissioning a plant in Angola that I think is an important investment. We are doing this in conjunction with an Angolan partner and the country's Ministry of Fisheries, and that facility will be up and running in December" this year, he said. The planned capacity for the facility in Angola is 15,000 tonnes.
Earlier this year, Oceana had acquired US-based Daybrook Fisheries Inc. Taking into account the acquisition and the two new plants that are coming up, the company's fishmeal production capacity is projected to reach 107,000 tonnes by 2016, more than three times its 30,000 tonnes capacity at the beginning of 2015. Kuttel also said that the company may look at making another acquisition in Peru's fishmeal sector in a few years' time.
Oceana deals in fish oil and fishmeal, canned foods under the Lucky Star and Lucky Pet brands, as well as in cold storage, among other fishing-related businesses.
Source : www.africanfarming.net